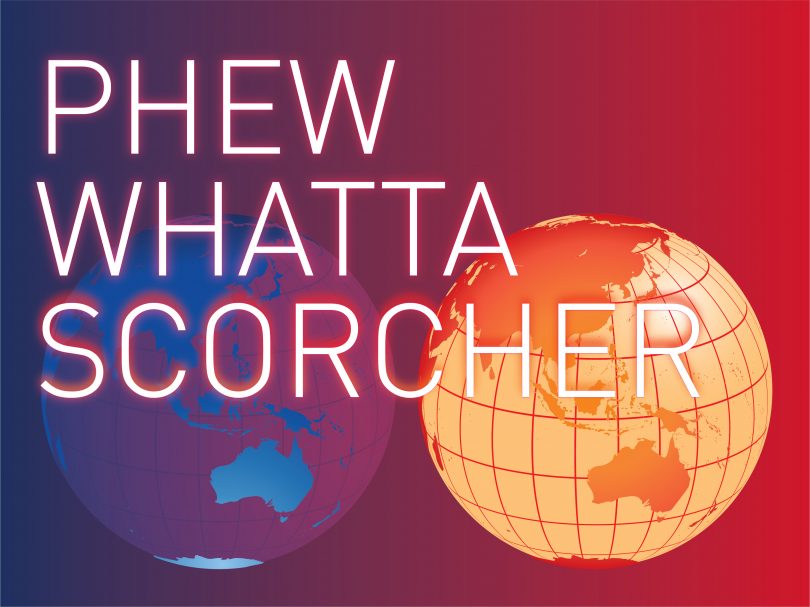 Phew Whatta Scorcher – a talk by Malcolm Lennox

The talk's title comes from a popular headline in the English tabloid press used on days of extreme heat which, due to global warming, has had to be employed more often in recent times.
The speaker is a geologist by profession and looks at the earth and its climate from a deep time perspective. The Earth's 4.5 billion-year history is one of the interaction of myriads of cyclical events with periods in hundreds of millions of years down to the daily and annual cycles of the sun.
In this talk we look at atmospheric evolution, periodic "Snowball" Earths, the major volcanic cycles which govern extinctions and periodic glaciations leading to the global cooling which took place over the last 50 million years.
This is to set the background for the climatic events which most influenced human evolution and Homo Sapiens' spread across the globe, and the periodic warm and cool periods which formed the setting to the last 4000 years of history.
This, of course, leads to the modern day when fear of climate change is affecting history in a way never seen before; where scientific predictions and global politics have become intimately intertwined.
We examine modern global warming, the idea that it is man-made and test this idea against the past record and its ability to predict the future; the aim is to come to some view for ourselves.
WHEN
Sun 28 June, 7pm 

DURATION
1 hour, 30 minutes
WHERE
The presentation will be delivered online, via Zoom. The link to join will be provided following registration.
COST
$15